Building a Better Trader - Volume 2: Building the Structure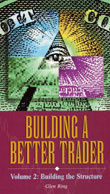 Expert: Glen Ring
Type: Video
Running Time: 103 minutes
Availability: Now
Average Rating:
The beliefs and actions of professional traders differ greatly from those of the vast majority of amateurs. One major difference between the two is that professional traders have learned how to approach the markets as a business. For example, professional traders view equipment, services, losing trades and commissions as expenditures and winning trades as income. In Volume Two of this series, Glen Ring will help build the framework for your trading career. As part of this process, he will show you how to get down to the business of making money in the markets and introduce you to five essential rules every successful trader must know.
Chapters
Beginning
I Guarantee it
Self-Worth
Mistakes in Trading
Trader vs. Analyst
Money Management
Milking Cows
Business Management
The Rules of Trading
Trading as a Business
Identifying Opportunity
The Fish Test
Testimonials
Trade School
10 Trading Rules
Final Word
About The Expert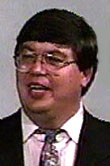 Glen Ring
Glen is one of the nation's most respected market technicians. He has been involved in the futures markets for more than 25 years as a producer, hedger and trader. Author of the popular View on Futures newsletter, he provides information, education, research and support for traders and producers.