Synergetic Technical Analysis - Volume 3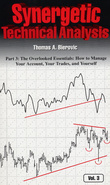 Expert: Tom Bierovic
Type: Video
Running Time: 97 minutes
Availability: Now
Average Rating:
Volume 3- The Overlooked Essentials: How to Manage Your Account, Your Trades and Yourself

Discover the Secret to Combining Oscillators and Trend-Following Indicators for Consistent Profits.
Thousands of other traders already have learned how to revolutionize their trading through Synergy – the use of a wide variety of studies, tools and techniques to make a trading system more accurate, more powerful and a lot more profitable! Your instructor in this workshop is Tom Bierovic, President of Synergy Futures and a well-respected researcher, author and trading instructor. For years, Tom has conducted private workshops for traders and has presented highly-rated trading seminars all over the world. He also writes a daily fax advisory service and is author of the book "A Synergetic Approach to Profitable Trading". In this ground-breaking workshop, you'll learn sound, to-the-point strategies to help you integrate trend-following indicators to create high-profit/low-risk trading strategies.
Chapters
Beginning
I Guarantee It
How to Enter an Existing Trend
Selling a Rally in a Downtrend
4 Profitable Entries and 1 Loss
Stop Placement
Pivot Point Stops
Tweezer Tops and Bottoms
Windows or Gaps
True Range Expansion
Confluence of Points
4 Rules of Good Money Management
Trading Psychology 101
A Profitable Trade
$7,775 Profit
Great Opportunities
The Fish Test
Ten Trading Rules
Trade School
Testimonials
Final Word
About The Expert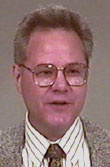 Tom Bierovic
Tom Bierovic has been trading stocks and commodities since 1971, and he has presented highly rated seminars in 35 countries on six continents. Tom contributed the chapter "Oscillators" to Jack Schwager's 1995 book Schwager on Futures: Technical Analysis and co-authored the study guide for the Schwager text. Tom has written articles on technical analysis and systems trading for major financial publications in the U.S., Europe, and Asia. Futures magazine, Futures World News, and Technical Analysis of Stocks and Commodities magazine have all published in-depth interviews with Tom. His book, Playing for Keeps: Ten Trading Systems That Really Work (Wiley & Sons 1999), covers topics in system ..