System Trading & Development with Bridge-Telerate TradeStationTM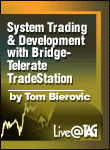 Expert: Tom Bierovic
Type: PDF Workbook MP3 Audio
Running Time: 90 minutes
Workbook Length: 59 pages
Availability: Now
Average Rating:
Tom demonstrates the power of several trend-following components he has developed for his own trading, including Micro-M Tops, Micro-W Bottoms, On-Balance True Range, and the Pentagon Reversal Pattern. Tom generates his reference charts and constructs his indicators in Bridge-Telerate TradeStationTM during the presentation so that you can follow the process from start to finish. You will learn how to develop these concepts in EasyLanguageTM and how to integrate them into an effective overall trading system using TradeStation. Tom then uses these same technical indicators to test several ideas as an integrated system with a defined structure. You will clearly see how a trading system is built and tested using EasyLanguageTM to define the rules and parameters. For those of you who have not done any serious system testing, this workshop should be of prime interest.
About The Expert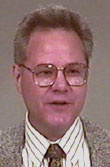 Tom Bierovic
Tom Bierovic has been trading stocks and commodities since 1971, and he has presented highly rated seminars in 35 countries on six continents. Tom contributed the chapter "Oscillators" to Jack Schwager's 1995 book Schwager on Futures: Technical Analysis and co-authored the study guide for the Schwager text. Tom has written articles on technical analysis and systems trading for major financial publications in the U.S., Europe, and Asia. Futures magazine, Futures World News, and Technical Analysis of Stocks and Commodities magazine have all published in-depth interviews with Tom. His book, Playing for Keeps: Ten Trading Systems That Really Work (Wiley & Sons 1999), covers topics in system ..